DLP India Edutech Private Limited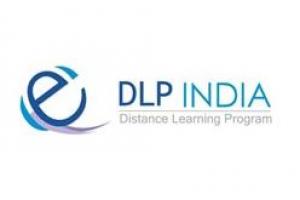 Meinungen über DLP India Edutech Private Limited (2)
Master of Computer Application (MCA)
Deepak Joshi
Das Beste:
My experience with DPL India has been excellent. I am currently enrolled in a an international degree from DLP India Edutech Private Limited with course study in India and USA. It is the best option I have opted and I am really glad I joined this course. DPL is a very good company with many tieups, perfect for working professionals and students alike. I would recommend DPL to anyone willing to grow both professionally and personally.
Kurs abgeschlossen:
Februar 2017
Würden Sie diesen Kurs weiterempfehlen?:
Ja
Master in Business Administration (MBA)
Frank Owusibo Dan-Jumbo
Das Beste:
DLP India is the best company which has guided me and I have enrolled with them and all their processes are very simple and genuine, staff is well trained and they respond to every problems AS FAST AS POSSIBLE without delay.
Zu verbessern:
I cannot describe this course with negative words.
Kurs abgeschlossen:
April 2016
Würden Sie diesen Kurs weiterempfehlen?:
Ja
Mehr Information
Beschreibung
We are offering 100% Online learning opportunities to prospective learners and also to the high tech professionals of varied domains, along with the best Counseling Services and Online Chat Support. We have maximum number of Universities(which are duely approved by UGC) available with us giving plenty of courses to choose from. The online courses are easily accessible and have the combinations of effective innovative methods such as online trainings, recorded video and animated lectures. The programs are centered round today's business demands and industry specific strategies. They are implemented through internet marketing best practices and equip students with a wealth of practical experience and cutting edge thinking.