Certificate in Diet and Nutrition (Level 3)
*Richtpreis
Originalbetrag in GBP:
£ 89 £ 395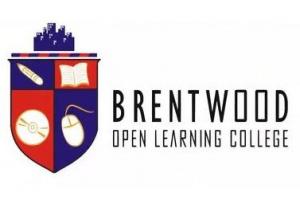 Beschreibung
Kursart

Kurs

Niveau

Intermediate

Methodik

Online
Dauer

48 Weeks

Beginn

nach Wahl
Balanced diet is essential for healthy living. The Nutritionist Course Online, focuses on relating variety, balance and moderation to a healthy diet plan and explains how healthy balanced diet plans can be developed. You will learn how nutrition plays different roles in human body and will learn about different food groups and their nutritional value. Moving on you will learn obesity by examining human energy balance, this will give you deep understanding of our body's metabolism. You will also learn about special dietary requirements , nutrition of groups with special dietary needs at different stages in their lives including; pregnancy, breast feeding, babies and children, young people and the elderly.
Wichtige Informationen
Dokumente
DIET AND NUTRITION Level 3 Brochure.pdf
Welche Ziele verfolgt der Kurs?: Nutrition Certificate Online, also discusses in details the risk factors causing different diseases and the rationale for current dietary recommendations designed to prevent these diseases. The Nutrition Certificate Online, also covers, how healthy weight can be attained and maintained by people of different groups and gives you an understanding of the basics of healthy weight and highlights the importance of healthy weight. It then looks at the effects of weight loss on health and highlights the risks of rapid weight loss methods and discusses why people find it hard to lose weight and then to maintain that loss. It defines positive and negative energy balance and identifies several principles of sound weight loss.

Preis für Emagister-Nutzer: On course completion students can claim accredited certificate by paying £85 accreditation fee. Certificate postal charges will be £9.
Voraussetzungen: Endorsed Certificate of Achievement At the end of the course, learner can claim an endorsed certificate by paying £85 accreditation fee.There are £9 postal charges for the UK students and £15 for the non UK students. Certificate of Completion from BOLC Certificate of Completion from BOLC (soft copy) can be claimed for £10. If you need hard copy of this certificate you will pay £25 + postal charges (£9 for UK students, £15 for outside UK)
Standorte und Zeitplan
Beginn
nach Wahl
Anmeldung möglich
Themen
Nutrition

Balanced Diet

Diet and nutrition

Diet Plan

Obesity

Health Ed

Food Science

Diet and nutrition control

Dietetics and nutrition

Certificate in Diet and Nutrition (Level 3)
Inhalte
Nutritionist Certification Online: Key Topics

This Nutrition Certificate Online consists of the following seven units:

Unit 1 - An Overview of Nutrition

Unit 2 - Dietary Nutrition

Unit 3 - The Balanced Diet

Unit 4 - Dietary Requirements Unit 5 - Eating Disorders
Zusätzliche Informationen
The course comes with the following benefits:
Recognized certificate
Easy access of tutor
Learning flexibility
Self-motivated environment.
Easy to study anywhere in the world.
Certificate in Diet and Nutrition (Level 3)
*Richtpreis
Originalbetrag in GBP:
£ 89 £ 395