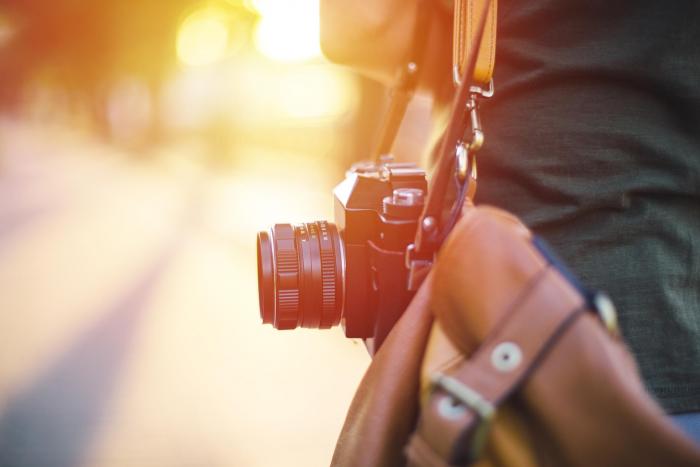 Digital Cameras & Photography for Beginners
*Richtpreis
Originalbetrag in GBP:
£ 25 £ 219
Beschreibung
Kursart

Kurs

Niveau

Beginner

Methodik

Online
Unterrichtsstunden

17h

Beginn

nach Wahl
Digital Cameras & Photography for Beginner

Do you have a digital camera and do you want to operate it without any hassle? Are you a novice about handling a digital camera? Then this course will guide you to use your digital camera easily.

Do you like to take pictures? Is it your hobby and do you want to improve your photography skill? The course is designed for the beginners who love to take photos. In the course, you will gain all the necessary information for starting photography. The course includes topics like what is the right camera for digital photography, which camera is easy to use, which one is more user-friendly and more suitable for the beginners, what is work of the parts of the camera and what are the pros and cons of digital photography. The course will also guide you the advanced technologies that are used in the modern digital photographic industry. The course will show you whether you need to choose a basic photography or you are able to select an advanced course to upgrade your skill.
Wichtige Informationen
Ist dieser Kurs für mich?: Digital Cameras & Photography for Beginners is CPD Qualification Standards & IAO. This makes it perfect for anyone trying to learn potential professional skills.

As there is no experience and qualification required for this course, it is available for all students from any academic backgrounds.
Wie geht es nach der Informationsanfrage weiter?: On receiving your request an academic officer from the course will call you to explain everything about the course, including how you can sign up, payment options and enrollment periods.
Preis für Emagister-Nutzer:
Voraussetzungen: Our Digital Cameras & Photography for Beginners is fully compatible with any kind of device. Whether you are using Windows computer, Mac, smartphones or tablets, you will get the same experience while learning. Besides that, you will be able to access the course with any kind of internet connection from anywhere at any time without any kind of limitation.
Standorte und Zeitplan
Beginn
nach Wahl
Anmeldung möglich
Themen
Digital Photography

Camera

Digital Camera

Using a Digital Camera

Technology Changed Photography

35mm Camera

Digital Camera Manufacturers

Cameras for Kids

DSLRs And Normal Camera

Megapixels

Innovative Changes
Inhalte
COURSE CURRICULUM
Module 01
Introduction To Digital Camera
The Pros and Cons of Using a Digital Camera
The Movement from Film to Download
The Easiest Way to Learn to Use a Digital Camera
Digital Cameras For Beginners
Module 02
A Beginner's Guide to Digital Photography
How Technology Changed Photography
Are We Headed Toward Obsolescence of the 35mm Camera?
Are You Ready for the Next Level in Digital Cameras?
Become Familiar with Digital Camera Manufacturers
Module 03
Choosing a Digital Camera for a Beginner
Compare Different Digital Camera Models Before You Buy
Digital Cameras Do Not Eliminate the Need for a Camcorder
Digital Cameras for Kids
Difference Between Digital Photography and the Cell Phone
Module 04
Digital Photography as a Profession
Do You Need the Newest Digital Camera?
Where to Buy Digital Cameras
Film Cameras Are Cheaper – Why Switch?
What is the Difference Between DSLRs And Normal Camera
Module 05
Getting to Know Digital Camera Features
How Important Are Megapixels in a Digital Camera?
How to Choose the Best Digital Camera
Innovative Changes in Digital Cameras
Read Specifications Before You Buy
Digital Cameras & Photography for Beginners is an award winning and the best selling course that has been given the CPD Qualification Standards & IAO accreditation. It is the most suitable course anyone looking to work in this or relevant sector.
It is considered one of the perfect courses in the UK that can help students/learners to get familiar with the topic and gain necessary skills to perform well in this field. We have packed Digital Cameras & Photography for Beginners into 25 modules for teaching you everything you need to become successful in this profession.
To provide you ease of access, this course is designed for both part-time and full-time students. You can become accredited in just 17 hours, 25 minutes and it is also possible to study at your own pace.
We have experienced tutors who will help you throughout the comprehensive syllabus of this course and answer all your queries through email.
For further clarification, you will be able to recognize your qualification by checking the validity from our dedicated website.
Digital Cameras & Photography for Beginners
*Richtpreis
Originalbetrag in GBP:
£ 25 £ 219