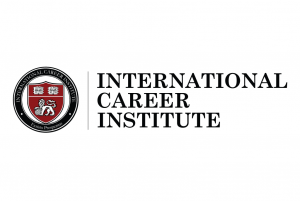 Beschreibung
Kursart

Kurs

Niveau

Intermediate

Methodik

Fernunterricht

Dauer

24 Weeks

Beginn

November
Online Campus

Ja

Versendung von Lernmaterial

Ja

Beratungsservice

Ja

Virtueller Unterricht

Ja
Become a professional horticulturist with this Horticulture course offered by Emagister. The course gives you the opportunity to relate and learn from highly successful, qualified and experienced professionals.


At ICI, we present a complete horticulture course with which you will learn the skills necessary to succeed in this sector.
You can make progress in your career in this growing industry! If you love working outdoors, you can increase your skills in gardening, administration, planning, design, science and techniques.


Horticulture offers great career opportunities. The most common areas of horticulture include:
Arboriculture: the care and maintenance of trees in the city.
Design: designers work to design and develop gardens that are pleasing to the eye and practical.
Gardens and landscape: The business is growing for those in the landscaping sector. It is an excellent opportunity to work independently or seek employment in an established gardening company.
Nurseries: Nurseries range from cultivation, where new plants are grown with special care to retail, where plant sales are made to the public.
Sports turf management: the production and maintenance of special pastures that are needed for sports facilities such as golf courses, cricket fields and football stadiums.
Horticulture experts have great career prospects in many areas of the horticulture industry.


Advance your horticultural career by enrolling in the ICI horticulture course now. Ask for more information on the Emagister website so we can get in touch with you.
Wichtige Informationen
Ist dieser Kurs für mich?: Anyone with a dream and desire to succeed in horticulture.
Standorte und Zeitplan
Beginn
November
Anmeldung möglich
Meinungen
Haben Sie diesen Kurs belegt?
Themen
Production

Planning

Gardening

Landscaping

Agricultural Science

Horticulture

Crop Science

Agronomy

Agrology

Forestry

Plant Science

Design

Industry

Agriculture Farming

Agriculture Management

Arboriculture

Cultivation

Environmental Science

Agricultural cultivation

Respiration

Life cycles

Photosynthesis

Taxonomic hierarchy

Pollination
Inhalte
1. The Plant Kingdom
The classification and taxonomic hierarchy of seed-bearing plants
The use of botanical keys to identify plants
Stages of plant growth and life cycles
The structure and function of plant cells and tissues
The processes of meiosis and mitosis
The differences in the external and internal structure of monocotyledons and dicotyledons.
The identification and function of the external vegetative parts of higher plants: roots, leaves, stems and buds
The identification and function of flowers
The identification and function of fruits and seed
The importance of photosynthesis and respiration
Transpiration and translocation of water throughout the plant
Pollination and fertilisation
Seed formation and germination
Growth regulation
2. Plant Propagation
How to differentiate between plants produced by seed and plants produced by vegetative propagation methods
Seed propagation
Cutting propagation
Propagation aftercare
Layering
Propagation tools
Grafting
Propagating plants in a greenhouse
3. Outdoor Food Production
Growing outdoor food crops
Timing crops
Making gardens more productive
Sustainable land management
Composting
Companion planting
Vegetable crowing
Fruit crops
Pests and diseases of crops
Windbreaks
Crop harvesting
4. Garden Planning
Collecting pre-planning information
Preparing landscape plans
The principles, elements and procedures of landscape design
Creating landscape effects
Using hard and soft landscaping materials.
5. The Root Environment and Plant Nutrition
The physical properties of soil
Techniques for improving soil
The importance of organic matter in the soil
Soil water
Watering systems
Drainage systems
Soil pH
Carbon and nitrogen cycles
Soil nutrients and their effect on plant growth
Fertilisers
Properties of growing media
6. Protected Cultivation
Protected cultivation
Greenhouse types and shade houses
Environmental controls in protected environments
Irrigation and nutrition control
Containers and growing media in protected environments
Care and display of indoor plants
Production of selected crops in protected cultivation (tomato, lettuce, begonia, rose).
7. Horticulture Plant Selection, Establishment and Maintenance
The selection of plants for different purposes
Guidelines for selecting plants
Environmental factors affecting plant selection
Selecting particular plants (which ones to buy)
Planting techniques
Selection, establishment and maintenance of turf, annuals, herbaceous plants, shrubs, trees, hedging plants and climbing plants
Pruning in the home garden
Mulching
8. Horticultural Plant Health Problems
Plant problems and their identification
Pests
Diseases
Environmental problems
Chemicals and their use
Non-chemical controls
Weed problems and their identification control
Horticulture
*Richtpreis
Originalbetrag in GBP:
£ 798