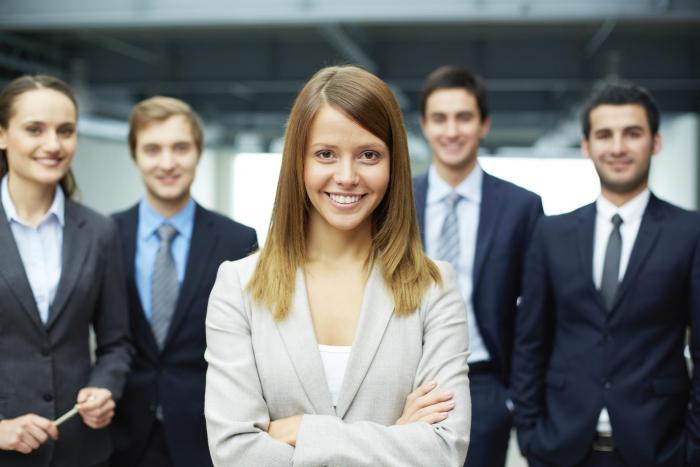 HR, Bookkeeping and Payroll Management
1 Meinung
Totally recommended to anyone looking for a deep training in Human Resources.
*Richtpreis
Originalbetrag in GBP:
£ 16 £ 79
Beschreibung
Kursart

Intensivkurs

Methodik

Online
Unterrichtsstunden

30h

Beginn

nach Wahl
Are you interested in further studies in the field of Human Resources? If so, this course's programme may be of interest to you.

Everyday, new jobs in payroll and human resources are becoming available, so get yourself on the path to success by enrolling in this HR, Bookkeeping and Payroll Management course, by 1 Training, that Emagister.co.uk has added to its educational catalogue.

By enrolling to this course, you'll learn key terms and theories of HRM, the human resource legislation, personal and professional development, and motivation theories and strategies. At the end, you'll understand the wide scope of Human Resource and Payroll Management.

Besides, every 1 Training course offers you the opportunity to study 24/7 wherever you are in the world. These intensive online courses are open to everyone, as long as you have an interest in the topic! They provide world-class learning led by IAP, so you can be assured that the material is high quality, accurate and up-to-date.

Don't miss this chance and enroll in this course now. Contact 1 Training through Emagister.co.uk. You will receive all the information needed to take a step further in your career!
Wichtige Informationen
Welche Ziele verfolgt der Kurs?: "By enrolling to this course, you'll learn key terms and theories of HRM.
In this course, you'll learn about the human resource legislation.
This course will equip you with the skills to motivate employees.
Having this course, you'll learn about personal and professional development.
Logging in to this course, you'll gain knowledge in Motivation theories and Strategies.
This course gives you the knowledge of Bookkeeping.
In this course, you'll learn about the payroll process.
On completion of this course, you'll gain knowledge in internal Controls and Control Concepts.
At the end of this course, you'll understand the wide scope of Human Resource and Payroll Management."

Ist dieser Kurs für mich?: "Job hunters & School leavers
College or University student & graduates
Personal assistant or Secretary
Employee relation officer or Manager
New or Temporary staff
Line manager or Team leader
HR assistant or HR clerk
Training & Development manager
Office supervisor or HR executive
Recruitment and Hiring Manager"

Wie geht es nach der Informationsanfrage weiter?: On receiving your request, one of our staff members will call you or send you a message by explaining everything about the course you are requesting information, including how you can sign up, payment options, exam, and enrollment requirements etc.

Preis für Emagister-Nutzer: Special promotion price.
Voraussetzungen: You'll need a computer or tab with an internet connection and it's better to have a notepad and a pen with you.
Standorte und Zeitplan
Beginn
nach Wahl
Anmeldung möglich
Meinungen
Luz Briceno
Das Beste:
Totally recommended to anyone looking for a deep training in Human Resources.
Kurs abgeschlossen:
Februar 2017
Würden Sie diesen Bildungsanbieter weiterempfehlen?:
Ja
Themen
Bookkeeping

Payroll

Motivation

Quality

Resource Management

Team Training

Employee Motivation

Quality Training

Cultural Diversity

Sales tax

HR

Human Resource

Payroll Management

Bookkeeping and Payroll

Employee Performance Appraisal

Motivation Strategies
Inhalte
"
Description
COURSE CURRICULUM
HR MANAGEMENT
Overview of Human Resource Management
Forecasting Demand and Cultural Diversity
Job Analysis and Selection
Compensation and Benefits
Personal and Professional Development
Employee Performance Appraisal
Human Resource Legislations
Employee Motivation
Motivation Theories
Employee Motivation Strategies
Team Development and Team Work
Module Handouts- HR Management
Additional Study Materials – HR Management
Reference Book- HR Management
ADMINISTRATIVE HUMAN RESOURCE MANAGEMENT
Introduction to Administrative Human Resource
Motivation theories and Strategies
Individual Behaviour
Team and Group Behaviour
Team Building
Informal Organisations
Technology at Workplace
Workplace Violence and Stressed Employees
Organisational Productivity and Quality Improvement
Job Enrichment and Challenges in Job Design
Leadership Essentials
Employee Development
Performance Appraisal
Communication at Workplace
Managing Conflict and Change at Workplace
Participation and Communication_1
International Human Resource Management
Module Handouts- Administrative Human Resource
Additional Study Materials- Administrative Human Resource
BOOKKEEPING AND PAYROLL MANAGEMENT
Introduction to Bookkeeping and Payroll
Transactions
Internal Controls and Control Concepts
Working with Ledgers
Reconciliation
Correcting Entries
Sales Tax, Rules and Filing
Budgeting & Strategic Plan
Types of Budgets
Merchandising Income Statement
Sales and Purchase Discounts
Petty Cash
Cash Controls – The Bank Reconciliation
The Payroll Process
Payroll Process – Earnings Record
The Partnership & Corporations
Accounts Receivable and Bad Debts
Preparing Interim Statements
Year End – Inventory
Course Duration:

You will have 2 Months (60 days) access to your online study platform from the date you purchased (enrolled) the course. The course is self-paced so you decide how fast or slow the training goes. If you need to extend your course access duration, it can be done at any time by extending your subscription.
How will I be assessed?
At the end of the course you will have one Quiz test that will be marked automatically and you will be received an instant grade.
You will have a mock exam that you can prepare yourself for the final exam. After successfully passed your exam, you only need to pay £30 for your certificate.
"
Zusätzliche Informationen
Career path

There are different paths in which your career could develop. You can be an Account Assistant, Bookkeeper, Office Admin, and Office Manager etc.

HR, Bookkeeping and Payroll Management
*Richtpreis
Originalbetrag in GBP:
£ 16 £ 79