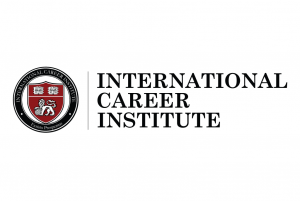 Beschreibung
Kursart

Kurs

Niveau

Intermediate

Methodik

Fernunterricht

Dauer

31 Weeks

Beginn

November
Online Campus

Ja

Versendung von Lernmaterial

Ja

Beratungsservice

Ja

Virtueller Unterricht

Ja
Very few careers offer great personal and professional satisfaction, such as mediation and conflict resolution. Therefore, Emagister in this opportunity to present this course of Mediator to advance your career.


Mediation is becoming an increasingly popular way to solve disputes. In addition, mediation ensures privacy, while advertising can not be avoided when disputes are issued in court. Because of all these factors, mediators have above-average growth in employment and are expected to continue to have it.


Mediation is an important and satisfying profession in which you will actively promote negotiation and resolution among the parties in dispute by providing guidance and encouragement, working collaboratively with the parties involved and finding creative ways to have a mutual solution.


Mediation is a very valuable set of skills that you should have when performing your daily tasks. In fact, it is these skills that will differentiate the mediator from their colleagues.


The good personal characteristics that aspiring mediators should have include: honesty, neutrality, judgment, good communication skills, confidence and the ability to work well as a team.


Form yourself as an excellent mediator with this opportunity to learn. Go ahead and request more information in Emagister.


Mediation skills are a valuable asset to your career and many employers find it highly desirable that employees hold these skills.
This entire course is carried out via Distance Learning (also known as correspondence learning). Distance learning is ideal if you need to adapt around work, family, or other commitments. It is also extremely beneficial should you simply wish to fast track your studies (and career) and not be locked into a timetable.
Wichtige Informationen
Ist dieser Kurs für mich?: Anyone with a dream and desire to succeed in mediation.
Standorte und Zeitplan
Beginn
November
Anmeldung möglich
Meinungen
Haben Sie diesen Kurs belegt?
Themen
Conflict

Change Management

Decision Making

Negotiation Skills

Influencing Skills

Delegating Skills

Conflict Resolution

Problem Solving

Communication Skills

Time management

Mediation

Settlement

Building Trust

Cooperation

Laying the Groundwork

Operating Mediations

Effective Mediation Managing

Plan for Mediation

Mediation Session

Disputing Parties

Formal Agreement
Inhalte
1. Understanding Dispute Resolution and Mediation
Managing and Resolving Conflict
Operating Mediations
2. Laying the Groundwork for Effective Mediation Managing
Initial Contacts with the Disputing Parties
Selecting a Strategy to Guide Mediation
Collecting and Analysing Background Information
Designing a Detailed Plan for Mediation
Building Trust and Cooperation
3. Conducting Productive Mediation
Beginning the Mediation Session
Defining Issues and Setting an Agenda
Uncovering Hidden Interests of the Disputing Parties
Generating Options for Settlement
4. Reaching a Settlement
Assessing Options for Settlement
Conducting Final Bargaining and Reaching Closure
Achieving Formal Agreement or Settlement
Dealing with Special Situations
Multiparty Mediation Strategies
Binding Settlement Agreements (Templates Provided)
Mediation
*Richtpreis
Originalbetrag in GBP:
£ 998