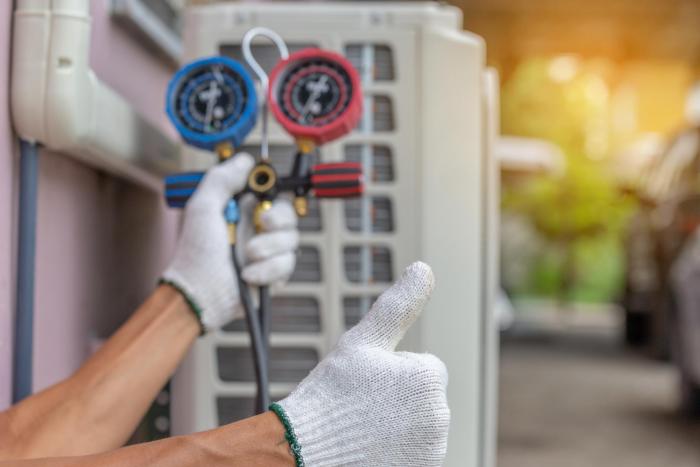 Plumbing Skills Training Course
*Richtpreis
Originalbetrag in GBP:
£ 20 £ 199
Beschreibung
Kursart

Kurs

Niveau

Beginner

Methodik

Online
Unterrichtsstunden

6h

Beginn

nach Wahl
Let's face it, without a decent plumbing system in place there's a whole bunch of things that we would never be able to take advantage of. This includes hot showers, water based cleaning, heating systems and most importantly a working sanitation system. Taking these for granted is very common but if you want to learn about plumbing then this Plumbing Skills Training Course course can help you.

This course is designed to help you learn about the basics of plumbing and as such starts out by teaching you about things such as plumbing code, licensing and where and how to shut off water. Following this you also learn about hydraulic principles as you look into water pressure, hydraulics, vacuums, Pascal's law and more. Next you further learn about plumbing fittings such as plastic & pipe fittings, solvent cementing and other types of joints and unions. This course will also teach you about plumbing repairs of worn out faucets, ball type faucets, water closets and more, before finally moving onto drains & vents.

With the help of this course you can very easily expand your knowledge on plumbing systems and take care of various problems around the house. So the question that remains is why are you still waiting?
Wichtige Informationen
Ist dieser Kurs für mich?: People interested in learning about plumbing for general DIY
Professionals looking to expand their knowledge on plumbing systems
Wie geht es nach der Informationsanfrage weiter?: On receiving your request an academic officer from the course will call you to explain everything about the course, including how you can sign up, payment options and enrollment periods
Preis für Emagister-Nutzer:
Voraussetzungen: This course is available to all learners, of all academic backgrounds. Learners should be aged 16 or over to undertake the qualification. Good understanding of English language, numeracy and ICT are required to attend this course.
Standorte und Zeitplan
Beginn
nach Wahl
Anmeldung möglich
Themen
Plumbing

systems

Plumbing Safety

Plumbing repairs

Plumbing Fittings

Hydraulic Principles

Plumbing Skills Training

Drains & Vents

Bathroom Plumbing

Vent Bathroom Plumbing

Drains & Vents

Drains & Vents

Drains & Vents
Inhalte
COURSE CURRICULUM
Plumbing Skills Training
Basic Plumbing
Hydraulic Principles
Plumbing Fittings
Plumbing Repairs
Drains & Vents
Bathroom Plumbing
Plumbing Safety Basics
Basic Types of Plumbing Pipes
Parts of a Toilet
Bathroom Plumbing Basics
Rerouting Bathroom Sink Plumbing
Vent Bathroom Plumbing
Combining Toilet & Sink Drains
Installing Offset Drain Pipes for Bathroom Sinks
When the Sink Opening Doesn't Align With the Drain
Plumbing a Bathroom Vanity Sink Drain
Preventing Pipe Freezing by Insulation
Plumbing Skills Training Course
*Richtpreis
Originalbetrag in GBP:
£ 20 £ 199