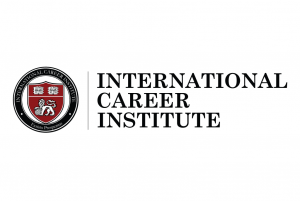 Beschreibung
Kursart

Kurs

Niveau

Intermediate

Methodik

Fernunterricht

Dauer

24 Weeks

Beginn

November
Online Campus

Ja

Versendung von Lernmaterial

Ja

Beratungsservice

Ja

Virtueller Unterricht

Ja
In this opportunity, Emagister presents you the magnificent course of Political Science. The ICI Political Science program together with industry leaders helps you receive the skills you need to succeed in the industry.


Imagine having a job in which you can influence politics, work on issues that you believe in and help people nationally and even internationally.


Your role in the world of politics will be interesting and important, with numerous benefits, including the opportunity to travel and work with the most powerful people in your country. The creators of the course will share experiences and insider tips to help you start your professional career in the world of politics and public affairs.


Sometimes it is believed that students only do political science to enter politics and become politicians. While political science training will help if this is your professional goal, political scientists have a much wider range of exciting and rewarding career opportunities.


The content of our course and the learning experience guarantee that this teaching is important and interesting. Learning, tutoring assistance and assessments are done whenever and wherever you want. It is done at your own pace on your own terms to fit your lifestyle. Do not wait any longer and take advantage of this great opportunity. Contact us through Emagister.
Meinungen
Haben Sie diesen Kurs belegt?
alami abder
Kurs abgeschlossen:
September 2020
Würden Sie diesen Bildungsanbieter weiterempfehlen?:
Ja
Themen
Public

Administrative Law

Politics

Political Science

Political Theory

European Politics

Social Policy

Industry

Comparative Politics

Democracy

Government Politics

Political Study

Political Thought

Public Administration

World Politics

Political Sociology

International law

Voting

Ideology

Elections

Bureaucracy
Inhalte
Course Outline: What You Will Cover
1. Introduction to Political Science
2. Political Science
3. Theories of Political Behaviour
4. Ideology
5. International Law
6. Political Systems
7. Separation of Powers
8. Political Party
9. Politics
10. Political Campaign
11. Elections
12. Voting
13. Public Administration and Bureaucracy
14. Public Relations
Political Science
*Richtpreis
Originalbetrag in GBP:
£ 798