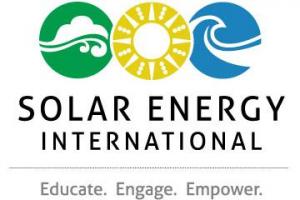 Beschreibung
Kursart

Kurs

Niveau

Advanced

Methodik

Online

Unterrichtsstunden

60h

Dauer

6 Weeks
Beginn

nach Wahl

Online Campus

Ja

Beratungsservice

Ja

Persönlicher Tutor

Ja
Emagister presents to you the Advanced PV System Design and the NEC (Grid-Direct) course endorsed by Solar Energy International (SEI).

Take a deep dive into National Electrical Code (NEC® 2017) standards as well as other best practices that pertain to designing safe and efficient grid-direct PV systems. PV202 focuses on residential and commercial-scale systems, but the Code requirements, design parameters, and best practices are applicable to all types and sizes of PV installations, including utility-scale. Detailed lessons address requirements for disconnects, overcurrent protection, and wire sizing; interconnection requirements and calculations; grounding, ground-faults, and surge protection; calculations for system sizing, inverter selection, and electrical configuration; ground and roof mount details; and commissioning and performance analysis procedures.

If you are interested in learning, more do not hesitate to contact Solar Energy International (SEI) through link attached.
Wichtige Informationen
Ist dieser Kurs für mich?: Solar Energy Professionals
Wie geht es nach der Informationsanfrage weiter?: You will receive an email from one our Student Service Advisor team to help you get started with SEI.
Voraussetzungen: Before participating in the PVOL202 course, students MUST complete PV101 or PVOL101, an equivalent course from another organization, have NABCEP certification, or demonstrate field experience and pass a placement quiz. Please contact us if you feel you are qualified to skip the prerequisite for PVOL202.
Standorte und Zeitplan
Beginn
nach Wahl
Anmeldung möglich
Meinungen
Haben Sie diesen Kurs belegt?
Themen
Electrical

Solar Energy

Solar Panel

Solar Power

Energy Markets

Energy Management

Energy Efficiency

Renewable Energy

PV

Photovoltaic
Inhalte
Students who complete PVOL202 will be able to:
Define the purpose of the National Electrical Code (NEC®) and NEC® terminology for PV equipment
Determine procedures for proper installation of equipment and conductors, including minimum requirements for working space
Examine methods for PV wire management and determine where expansion fittings are required
Describe and identify electrical services, including split-phase and three-phase Wye (Y) and Delta (∆)
Evaluate electrical service details to collect and record during solar site evaluation
Identify options for NEC®-compliant PV system interconnection to the utility grid and determine whether a supply side, load side, or additional service connection is appropriate
Identify code-compliant methods for connecting an inverter to an existing AC feeder
Calculate PV module voltage based on temperature to ensure compatibility with system components and NEC® Section 690.7, and explore other options for maximum PV system DC voltage calculations
Identify NEC® requirements and sizing of disconnects and overcurrent protection devices (OCPDs) in grid-direct PV systems
Define inverter grounding configurations
Evaluate inverter choices and system configurations, including string inverters, central inverters, and module level power electronics (MLPE)
Identify requirements for equipment grounding, equipment grounding conductors (EGC), and grounding electrode conductors (GEC), and size the conductors according to the NEC®
Identify common causes of ground-faults and arc-faults
Describe ground-fault and arc-fault protection devices
Describe benefits and appropriate locations of surge protection devices (SPD)
Demonstrate the use of sun charts and perform calculations to determine row spacing and minimize inter-row shading
Identify how Codes detailing access for first responders impact PV array roof layout
Examine fire classifications that affect racking and module selection
Detail NEC rapid shutdown requirements
Identify load and structural considerations for low- and steep-slope roof-mounted PV systems
Calculate wind uplift force and select appropriate lag bolts
Review issues related to planning, design, and installation of ground-mount PV arrays
Review PV system circuit terminology, definitions, and conductor types
Calculate minimum overcurrent protection device (OCPD) size and conductor ampacity using appropriate adjustment and correction factors
Calculate voltage drop and verify system operation within acceptable limits
Examine requirements for PV system labeling
Calculate the maximum and minimum number of modules per PV source circuit, and number of PV source circuits per inverter
Determine size of residential grid-direct PV system based on site and customer-specific considerations including the number and wiring layout of modules, conductor and OCPD sizes, and the AC interconnections
Determine the size of a large, multiple inverter, grid-direct PV system based on site and customer-specific considerations, including the quantity and layout of modules and inverters and the AC interconnection
Define large-scale PV and review associated NEC® allowances and requirements
Identify safe methods for, and electrical hazards associated with, commissioning a PV system
Review personal protective equipment (PPE), lockout tagout methods (LOTO), and safe meter use and testing
Define performance verification and estimate expected voltage, current, and power based on system configuration and environmental conditions
Identify some reasons for unexpected performance test values
SOLAR TRAINING - ADVANCED PV SYSTEM DESIGN AND THE NEC (GRID-DIRECT)
*Richtpreis
Originalbetrag in USD:
$ 845