Speech And Language Therapy
*Richtpreis
Originalbetrag in GBP:
£ 425
Beschreibung
Tipologie

Kurs

Niveau

Intermediate

Methodologie

Online

Dauer

1
Beginn

nach Wahl

Beratungsservice

Ja

Virtueller Unterricht

Ja
Beschreibung
Master the skills and knowledge you need to pursue a career in speech and language therapy with our best-selling Speech And Language Therapy course.
This course is also ideal for individuals seeking to refocus their studies into the field of speech and language therapy.
This course will prepare you for a career as a speech and language therapist. You'll discover the role of a speech and language therapist including how to treat, support and care for those with communication, eating, drinking or swallowing difficulties. You'll learn how to help people fix problems with their speech and language.
You'll enhance your understanding of the essential theoretical knowledge and specialist clinical skills needed by the speech and language therapy profession. Learn the methods to assess, diagnose and treat children and adults with a wide range of communication difficulties.
Themen
Literacy

Therapist

Communication Training

Language Acquisition

Language Therapy

Literacy Development

Principles of ASHA

Preliteracy

Language and Speech

Speech Science
Inhalte
COURSE CURRICULUM

Speech And Language Therapy

Introduction to Speech and Language Therapy
Introduction to Speech and Language Therapy
Main Ethical Principles of ASHA
Language Acquisition and Literacy Development
Literacy, Roles of SLT and Preliteracy in Newborns
The Scientific Aspects of Language and Speech
Speech Science
Basic Structure and Function of the Human Nervous System
Basics of Linguistics
Communication Disorders
Communication Disorders and Fluency disorder
Speech disorders
Language Disorders
Aphasia
Other Speech and Language Disorders
Agnosia, Attention-Deficit/Hyperactivity Disorder and Dementia
Understanding Brain Damage Locations
Traumatic Brain Injury
Huntington's disease and Parkinson's Disease
Swallowing Disorders
How is the course assessed?
To successfully complete the course you must pass an automated, multiple-choice assessment. The assessment is delivered through our online learning platform. You will receive the results of your assessment immediately upon completion.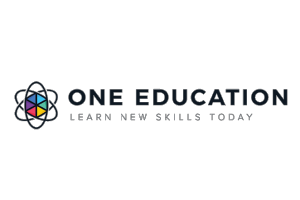 Speech And Language Therapy
*Richtpreis
Originalbetrag in GBP:
£ 425